Tuition and Fees
The American School of Doha (ASD) welcomes students' applications. Please find our payment structure outlined below. If you have further questions, please contact our Business Office at +974 4459 1520.
1. Application Fee
The application fee of QR 500 is non-refundable and non-transferable. This fee is payable upon submission of the application.
This fee covers the cost of processing and reviewing the application

This fee is separate from the capital, registration and tuition fees

ASD does not corporate bill for this fee

ASD will only process applications that have paid application fees
Payment can be made as outlined below:
QR 500 paid by credit card (when submitting an online application)

QR 500 check, made payable to the American School of Doha

Electronic Transfer of Funds (USD 137.00 per application); Once completed, a copy of the bank receipt must be sent to

[email protected]

in order to verify that payment has been made
Bank Details:
| | |
| --- | --- |
| Bank Name | Commercial Bank of Qatar |
| Bank Address | Doha – Qatar |
| Benf. | American School of Doha |
| A/C | 4010-319058-001 |
| Swift Code | CBQAQAQA |
| IBAN Number | QA82CBQA000000004010319058001 |
2. Registration Fee
This fee is a one-time registration fee of QR 3,796 that is non-transferable and non-refundable for each child.
3. Capital Fee
ASD's capital fees are dedicated to the capital maintenance, capital equipment and physical infrastructure of the school. They have supported ASD's loan obligations and Campus Improvement Projects, as well as annual capital maintenance needs.
Pre-Kindergarten (Pre-K3 & Pre-K4) QR 9,310  (QR 4,655 per semester)
Kindergarten to Grade 12

QR 12,410 (QR 6,205 per semester)
4. Tuition Fees 
Grade
Cost/Semester
Cost/Year
Pre-Kindergarten

(Pre-K3 & Pre-K4)

QR 24,917
QR 49,834
Kindergarten
QR 28,765
QR 57,530
Grade 1-5
QR 28,765
QR 57,530
Grade 6-8
QR 37,408
QR 74,816
Grade 9-12
QR 37,408
QR 74,816
ASD Board of Directors approved school fees
Parents are responsible for prompt payment of all school fees

All tuition and fee payments are due and payable prior to the start of each academic semester

The tuition fee is billed on a yearly basis for those students sponsored by a company

Individuals are billed on a semester basis

According to Board policy, if payments are not made within two weeks of the

due date, the student(s) may not be permitted to attend class and late fees may apply

For students enrolled after the start of the semester, a full-term tuition fee will be assessed for the quarter, regardless of when it occurs within the quarter

Capital fees will be assessed for the full semester
Ministry of Education and Higher Education approved fees for 2022-2023
Private Pay
Tuition Fees:  Should a student withdraw during the first semester, a minimum of 45 calendar days

written notice is required.  Tuition fees will be refunded after the

45 days

notice period has expired or the date of last attendance in the first semester whichever is later.  If no such notice is given,

45 calendar days

fees will be charged or withheld from the date of written notification.

Full semester tuition and fees is due and payable for any student that attends one or more days.
Capital Fees:  Capital fees are due and payable for the total semester for any student that attends school for one or more days during the semester.
Corporate Pay Students
Tuition Fees:  Should a student withdraw during the year, the Corporate Sponsor will receive a Credit Note for that student's seat.   Working with Admissions, the Corporate Sponsor can refill the seat with a qualified student using their credit note at any time during that school year.

Credit Notes will expire at the end of the same school year in which they were issued.
Capital Fees:

 There are no credit notes or refunds for Capital Fees after the first day a student attends school.
5. Re-Enrollment Deposit
A non-refundable deposit of QR 2,500 for each child is due at re-enrollment to secure a seat for your child for the next academic year. This will be deducted from your tuition fee.
6. Student Fees
A fee of QR 380 will be assessed for graduating seniors.

Appropriate fees will be charged per course, for all AP and IB level exams.

A mandatory fee of QR 250 will be assessed for all students in grades 5 – 12 for participation in ASDs one-to-one laptop program. For students in grades PK4 through 12, a QR 500 charge will be assessed for first-time student damage occurrence (repair/parts). A full cost of repair or replacement charge will be assessed for the second occurrence of student damage. Repairs or parts replacement identified as device defects will be covered under warranty and would not be charged to the student.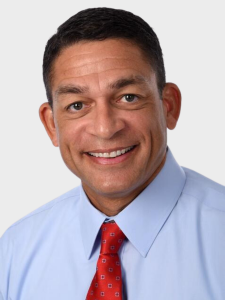 Scott Barnwell

Director of Admissions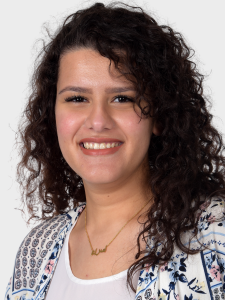 Esraa Zakout

Admissions Coordinator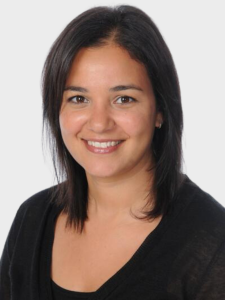 Mona Soliman

Registrar