Middle School Academic Program
Each of our curricular opportunities is designed in alignment with our core values along with the vision and mission of the American School of Doha (ASD) community. We want to inspire students to confidently learn, interact, and grow so that they feel safe enough to take responsible risks and make the most of their Middle School (MS) years. Our MS schedule, activities, curriculum, and atmosphere are all designed around the things that make MS students unique. A full description of our MS Program of Studies can be found at the link below.
Please click HERE for a full description of our MS Program of Studies.
Core Subjects
Mathematics, Science, Language Arts, Social Studies/U.S. History are considered academic core classes. The 80-minute block for each core class allows students to explore subjects in greater depth, to understand topics through authentic activities, and to be team-taught by teachers across disciplines when opportunities arise.
World Languages
World Language courses, Arabic, Modern Standard Arabic (MSA), Spanish, and French are designed around fun and engaging cross-cultural explorations, imaginative activities, and projects, as well as interactive technology presentations that show how to use language in cultural contexts.  
Physical Education and Health
The ASD Physical Education program follows the Society of Health and Physical Educators (SHAPE America) standards. At ASD students will develop health-related fitness, physical competence, cognitive understanding, and positive attitudes about physical activity so that they can make lifelong wellbeing (physical, social, mental and emotional, spiritual) enhancing decisions. They will derive personal satisfaction from active participation and develop the intrinsic motivation for an active lifestyle. Students will develop social skills and understand social responsibility in a physical activity context.
Exploratories and Electives
Exploratory courses are a rotation of courses that all students take, and that exposes them to a wide range of exciting new topics that result in a well-rounded student. These include Drama, Art, Music, Robotics, Computers, Service Learning, and Career Exploration.

Elective courses are selected on the basis of a student's area of interest. It is our belief that students of this age should be exposed to as many stimulating learning opportunities and situations as possible. Sample electives include Advanced Robotics, Art of Fused Glass, 2D Art, Cultural Arts, Drama, Model United Nations, Outdoor Education, Photography, Skills for Life, Speaking with Purpose, Tech Exploration, the Amazing Brain, and Video Production.
Super Wicked Advisory Team
The Super Wicked Advisory Team (S.W.A.T.) system is the heart of ASD's MS. The S.W.A.T. advisor is a teacher who works with a group of 12-15 students throughout the year, both inside and outside of the classroom. The S.W.A.T. program enables students to develop a sense of identity as well as what role they play in a larger society. By working within group settings, serving their community, and positively interacting with their peers, counselors, and advisors, students become responsible and caring global citizens. In addition to developing ASD's core values and habits of mind, the S.W.A.T. program will help guide and support students by facilitating their academic success and personal growth, while at the same time building a dynamic and exciting MS identity that each and every student is proud to be a part of.
Guidance Program – One Tribe, Be Kind
The guidance program in the MS centers on the theme of "One Tribe, Be Kind" in order to promote community and pro-social behaviors. Counselors engage with students through individual counseling, small group counseling, academic check-ins, classroom guidance, S.W.A.T. activities, pro-social campaigns, responsive services, and systems support. Each grade level has their own guidance curriculum: Grade 6 – Strong Kids, Safe Kids; Grade 7 – Careers Exploration: Work Safe, Live Safe; Grade 8 – Strong Transitions, Safe Transitions. Transitions and change are another focus area for the guidance program. The counselors provide support during times of change for students entering from Grade 5 and moving on in Grade 8, as well as to new students at the beginning of the year and moving students at the end of the year. Through all of these modes, the counselors focus on the personal and intellectual development of students, helping them to learn more about themselves so that they may live out the ASD values and become positive, active global citizens.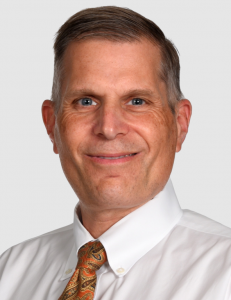 Joshua Almy

Middle School
Principal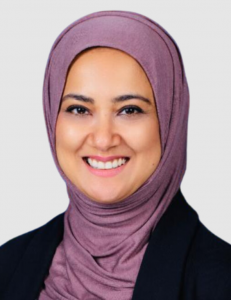 Sobia Khan

Middle School
Associate Principal